Research at national level indicates a general interest of SMEs for digital transformation: they declare that they will invest in technologies such as Cloud computing, the Internet of Things, Machine Learning and Blockchain over the next three years, but training for the development of digital skills is still lacking. 
and a correct approach to organizational change.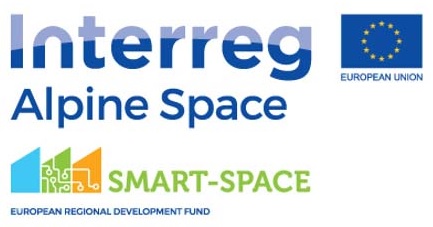 The Smart Space project organizes the course "Digital transformation, an opportunity for SMEs". In Turin the course is organized by CSP and is si aimed to support the role of intermediaries (operators of Chambers of Commerce, Innovation Poles) providing a free course of 40 hours starting on 28 November and ending in February 2019.-
The course is held by experts and is organized in collaboration with the Università di Torino – Dip. di Management and  Polo MESAP.
PROGRAM   –  PDF  corso formazione smart space
28/11/2018 Industry scenarios 4.0 M. Pollone
10/12/2018 Tools for SMEs and intermediaries M. Pollone
17/12/2018 and 8/1/2019 Digital transformation and organizational changes: impact on businesses and new scenarios Paola DeBernardi and Pier Carlo Rossi (Univ. Torino)
15/1/2019 and 17/01/2019 Introduction to the enabling technologies of the sector 4.0 – S.Sella – CSP
Gennario 2019 Case studies (2-4 study visits at companies) R. Caminiti (Mesap)
February 2019 The approach with companies: tools and methods and follow-up of the training program R. Caminiti (Mesap) and CSP
To register for the Course http://corso-smartspace.eventbrite.com
================================================
The  Smart Space  Project
The SMART-SPACE project aims to strengthen cooperation within the innovation system to promote digital smart solutions in the traditional industrial sectors, foreseen in the various S3 regional strategies.
Targets:
It will identify a strategy for the manufacturing sector in the Alpine Space, able to combine Alpine economic-social challenges, geographical and industrial peculiarities, environmental sustainability and entrepreneurship;
establish an Alpine strategic partnership to implement a joint action plan, supported by a Digital Innovation Hub, a center of expertise to help all actors in innovation and drive growth and alpine welfare.
The project has also prepared a work platform to which it is possible to register https://smartspacehub.eu/
Regions involved: Lombardia | Veneto | Piedmont | Bayern | Baden-Wurttemberg | Salzburg | Vienna | Alsace | Auvergne-Rhonè Alpes | Provence-Alpes-Côte d'Azur | slovenia
Financing Program: Alpine Space
Participants: A consortium of 14 partners, led by the Venice Chamber of Commerce.
More info: http://www.alpine-space.eu/projects/smart-space/en/home